On Monday July 8th we are starting our  Summer adventure into the World of The Theatre where your kids can have a chance to sing, dance, create and perform with new friends. 1st session GAMESHOW  & OLIVER ! The Musical; 2nd session  BE A JORNALIST and MARY POPPINS. Get creative, choreograph and sing your favorite songs!  Whether it's singing or playing your favourite storybook character in a play,there is plenty of fun to experience! Campus 2019   Enrollment_Iscrizione Summer Theatre Camp Schedule
Project manager and Director of Studies: Agnessa Dymsha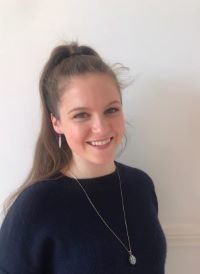 Kirsten Campbell-Ferguson, Diploma London College of Music.
She comes from Worcester, UK. She holds a Diploma in Musical Theatre and is trained in classical singing, musical theatre, jazz, dance, tap dance and straight acting. She has been involved in musical theatre productions from a young age, starring in the musical Annie aged 10, alongside performing in The Boyfriend and Half A Sixpence. Since then she has played leading roles in Gershwin's Crazy for You (Swan Theatre, Worcester), the operetta The Desert Song (Norbury Theatre, Droitwich), The Sound of Music, High School Musical and the comedic play The 39 Steps (John Moore Theatre, Worcester). Moreover, She attended Whimsical Theatre academy for 5 years and won the national Stars of the Albion competition in the Voice category in 2014.  In 2016 she was cast in a production of Oliver!  at the Artrix Theatre, Bromsgrove (the primary focus of our first session from July 8th to July 19th), and has also played the part of Mary Poppins in Mary Poppins (the primary focus of our second session from July 22nd to August 2nd). Her experience in working with young actors is wide-ranging; from being assistant director of several youth theatre productions to teaching assistant in primary schools, gaining further valuable experience of interaction with younger children.
Kirsten: "The most rewarding thing, I find, is being able to share my love for theatre with others. I hope to inspire every performer on camp to step out of their comfort zone and not be afraid to express themselves through their performance, just as my energetic and creative directors have inspired me. Only by having a go can we find something we truly excel at. Expect hard work, singing, acting, dancing, but above all, masses of fun".
Singing Coach- Alberto Bernasconi He graduated from the conservatoire "Lucio Campiani" of Mantova in classical singing. Then he completely devoted to others different musical fields . He was solist of music band" Nekrosun" and edited with them two albums : " Crematorial Frost " in 2009 and "The Grace of Oxymoron " in 2012, participating in many music events in Italy and abroad. He always actively seeks new projects to work on. Actually he dedicates himself to constantly staying up-to-date on new vocal training exercises and singing ideas. He is able to use various vocal techniques and all styles of singing: classical, Belcanto, scratchy voice, growl, scream e diplofonia. He can prepares singers of any level to be able to perform various styles: Modern, pop, rock, alternative rock , hard rock , melodic metal , not melodic Metal , Rap, Hip Hop , Electronic , Musical etc. He is athour of 136 poems called "Annichilimenti". Actually he works as a Teacher of singing for the project "Performing Arts".
Dancing Coach – Kate. Jekaterina Novokrescenniha is a teacher of Modern Dance and Commercial Jazz. Education-Academy of Dance and Pedagogy in Latvia.  Kate is a professional dancer  and a teacher of TODES "of  Duhova ballet in Riga (Latvia). She was studying in London and Madrid. Kate  participated  in TV Show:"Dancing with the stars" and "Got talents".